Capitola Veterinary Hospital
Spring/Summer Newsletter: June 2015
---
Five Year Anniversary!
June 2015 marks the 5 year anniversary of Capitola Veterinary Hospital under the ownership of Dr. River May!  Our hospital has grown in many ways and we'd like to take the opportunity to thank our clients and their families for being a part of that growth.  In the last five years, we have added new technology and practice protocols that are consistent with our green business goals, upgraded our facility, expanded our staff, provided new resources that are easily accessible to our clients, and continued to support our community.  We are honored to have such a dedicated and diverse clientele who consistently entrust us with the care of their family pets.  In order to thank our dedicated clients and in celebration of our 5 year aniversary we have two special offers during the month of June*.
1) Purchase one Exam and Vaccine and receive a second vaccine for $5!
2)  Refer a new client during the month of June and receive a $75 credit on your account when they come in for their exam!
*Appointment/Veterinarian Exam required.  Not valid with technician appointment.  One $5 vaccine per household.  Offers can't be combined with any other offer.  Offer not valid with CareCredit Financing.  Offers expire

6/30/15

.
Please take a moment to review some of the progress we've made together! Click on description for more information.
---
Cool California Business of the Year Award
We are pleased to announce that Capitola Veterinary Hospital was awarded "Cool California's" 2015 Business of the Year! The  Santa Cruz Sentinel  wrote a great article on the award and the steps we have taken to be "green" and to protect our climate. Check out this great article by clicking on the link below!
---
Puppy Classes Now Offered!
Adding a furry new addition to the family is always a happy event and you hope that they will be naturally well behaved and listen to your every command.  For those of you who do not have a dog that speaks perfect human, Capitola Veterinary Hospital is hosting weekly puppy classes.  We've partnered with Karma Dog Training of Santa Cruz who will be holding training sessions in our hospital on Sundays.  Using a combination of positive reinforcement and operant conditioning techniques, these puppy classes will help create a positive bond between you and your little one while socializing them in a controlled environment.  Beginning obedience training and socialization at an early age (as young as 8 weeks!) is highly recommended and has been known to help with or prevent unwanted behaviors such as chewing, resource guarding, separation anxiety, and many types of aggression.  It also strengthens the bond between humans and dogs and improves the lines of communication which will greatly increase the responsiveness to commands.
When:  Classes are held weekly on Sundays
Where:  Capitola Veterinary Hospital
Time:  2:30 – 3:45 pm
All puppies are eligible for a free trial class!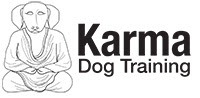 Click on the link below to learn more about Karma Dog Training, the classes that are being held at our hospital, and other training opportunities they offer.
http://www.karmadogtrainingsantacruz.com/puppy_kindergarten_class/capitola.aspx
---
Thank you again to everyone who has continued to help our practice grow, we look forward to seeing you soon!